About EPRA-Québec
Created in 2012, the Electronic Products Recycling Association of Québec (EPRAQuébec) is an industry-led, not-for-profit organization recognized by RECYC-QUÉBEC to manage the Québec Program for the Recovery and Reclamation of Electronic Products, better known under the trademark: Recycle My ElectronicsMC. EPRA-Québec thus provides its stewards (manufacturers, distributors, and retailers of electronics marketed in Québec) an approved environmental compliance program.  
The Recycle My ElectronicsMC program has close to 1,000 authorized drop-off points spread out across the province where it is possible to bring old electronics free of charge. This vast network is mainly composed of municipal ecocentres, many retailers as well as other organizations and companies. More than 150 types of products are accepted. To find the nearest authorized drop-off point, visit Where Can I Recycle?  
It is important to use authorized drop-off points to ensure that electronics don't end up in landfills and aren't illegally exported or irresponsibly handled. This guarantees that materials such as glass, plastic, and metals like gold, silver, and copper, are recovered and put back into the manufacturing supply chain to make all kinds of new products. 
Recycling old electronics is not a waste of time! 
By bringing our old electronics to an authorized drop-off point, we can have peace of mind, knowing that they will not be sent to landfills or illegally exported, but rather will be recycled in an environmentally respectful way. 
EPRA-Québec's official program will take charge of all electronic items collected at its authorized drop-off points and direct them to certified primary recyclers in Québec for safe, secure and eco-friendly processing. These companies follow an audited and approved process, from reception of materials to their final processing (i.e., from the primary recycler through to all processors downstream), and in accordance with the strictest environmental standards at every step. 
Once the products are dismantled, parts that contain substances of concern, such as mercury and lead, are removed for proper downstream processing to protect the environment as a well as the health and safety of the workers handling them. Other component materials are processed mechanically through crushing, shredding and magnetic separation to sort and recover recyclable materials, such as glass, plastic, and metals, for the purpose of being conditioned and reused to make all kinds of new products, therefore preserving non-renewable natural resources. 
Since the beginning of the program in 2012, EPRA-Québec has diverted from landfills more than 175,000 tonnes of old electronics. That could fill a row of tractor-trailers stretching all the way from Montréal to Rimouski, a distance close to 500 km! 
About EPRA
We are the Electronic Products Recycling Association – an industry-led, not-for-profit organization that operates regulated recycling programs across Canada. We ensure that end-of-life electronics are handled in a safe, secure and environmentally-sound manner.
How EPRA makes a difference
Over One Million tonnes of electronics have been diverted from Canadian landfill and illegal export through EPRA/Recycle My Electronics programs.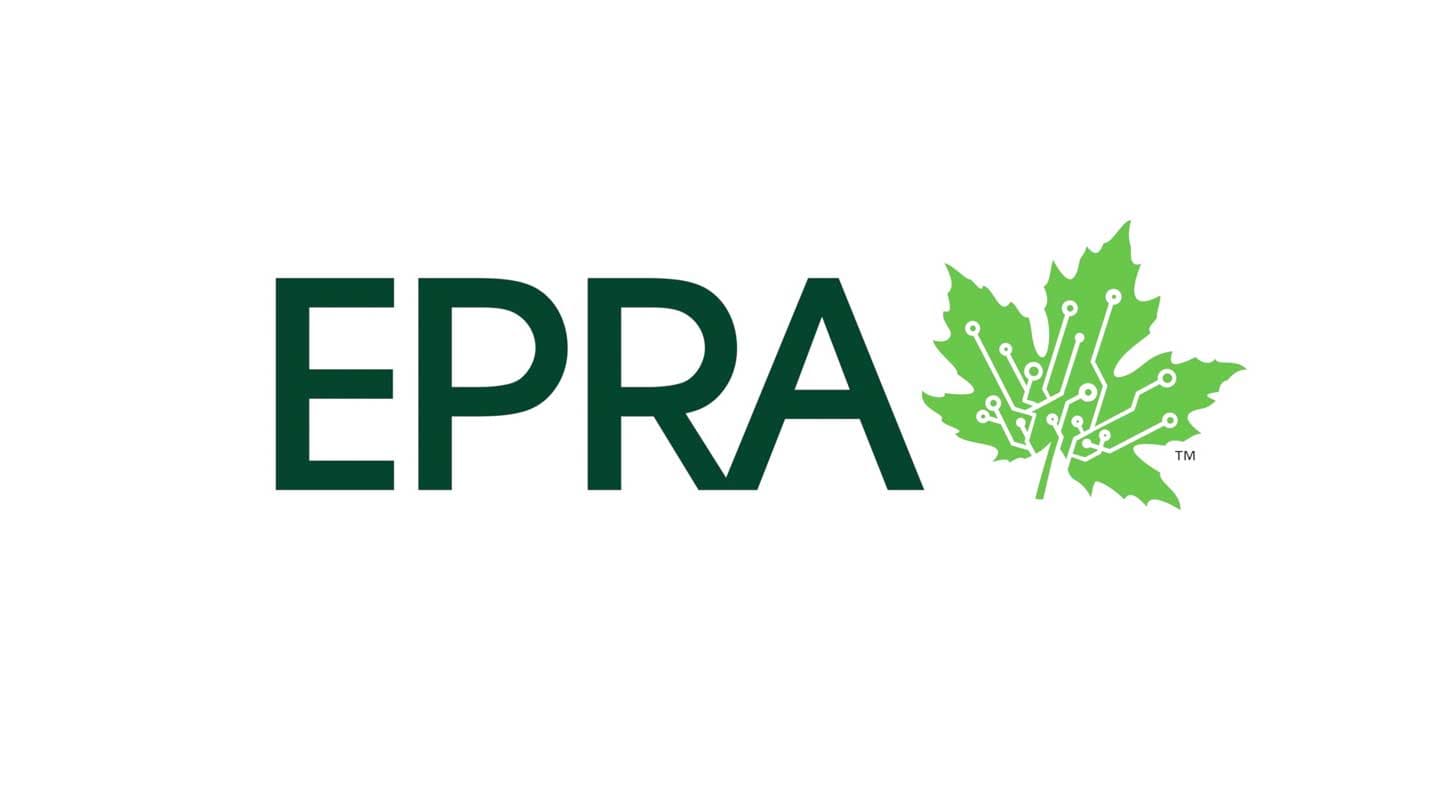 Over 80% of Canadians polled have at least one end-of-life electronics device sitting at home. We don't want these old electronics to pile up in landfills or be illegally exported creating environmental issues somewhere else.
Ensuring this doesn't happen tomorrow starts with how we recycle our electronics today.
End-of-life electronics are dropped off at EPRA authorized collection sites, including drop-off centres, return-to-retail locations and at special collection events, in well over 2,500 locations across the country.
The products are then sent to audited and approved specialized recyclers for processing.  New technology is used to break down old technology and harvest the raw materials that went into them including glass, plastics, and precious metals like gold and copper.  Substances of concern like mercury and lead, are also handled responsibly to protect both the environment, and the health and safety of the workers handling them. The recovered materials are then put back into the manufacturing supply chain and used to make new products.
When you bring your end-of-life electronics to EPRA-authorized locations, you're helping to:
Reduce the amount of electronics that end up in landfills and prevent them from being illegally exported.

Help protect the health and safety of the workers processing the electronics.

Conserve natural resources by recovering raw materials that can be used to make new products.
It's impossible to imagine a world today without electronics. Together, we can make sure it's also impossible to imagine a world where piles of old electronics are sitting in landfills or harming our environment.
Using and enjoying electronics today, also means responsibly recycling them for a cleaner tomorrow.
Responsible Recycling
Protecting the Environment through Responsible Recycling Practices
Electronic Products Recycling Association (EPRA) is committed to ensuring that end-of-life electronics (EOLE) collected through its program are recycled in a manner that protects the environment as well as worker health and safety.
EPRA only works with recyclers who have been audited and approved under the national Recycler Qualification Program (RQP), which is designed by the electronics industry to ensure that EOLEs are managed in a safe and environmentally sound manner.
This means that all EPRA recyclers are prohibited from exporting electronics or substances of concern to non-OECD (Organization for Economic Cooperation and Development) nations, and the use of prison labour for processing equipment is not permitted. In addition, EPRA requires enhanced worker health and safety provisions and downstream accountability.
Consumers and businesses in British Columbia, Saskatchewan, Manitoba, Québec, Ontario, New Brunswick, Nova Scotia, Prince Edward Island, and Newfoundland & Labrador can drop off their end-of-life electronics FREE OF CHARGE for responsible recycling at an EPRA-authorized drop-off location.
For more information on the Electronics Recycling Standard and to view a list of verified recyclers, visit rqp.ca.
Vision, Mission and Mandate
Vision
To be recognized in Canada as the leading provider of product stewardship programs, with a primary focus on electronic equipment and complementary products and services, delivering sustainable, compliant and cost-effective management.
Mission
As an industry-led, not-for-profit, product stewardship organization, we enable businesses and consumers to sustainably manage their obligated electronic products while delivering efficient, effective regulatory compliance.
Mandate
Provide efficient, effective product stewardship program management for our core product, electronic equipment, and complementary products and services, fulfilling the regulations of each jurisdiction and our role as a leading, not-for-profit organization.
Corporate Images/Icons
It is strictly forbidden to use the EPRA logo in any way whatsoever without the prior written consent of EPRA.
EPRA may, at its sole discretion, authorize the use of its logo to promote EPRA and its program, particularly on a website, intranet, extranet; as part of trade fairs, conferences and other promotional events. It is important to note that EPRA is a not-for-profit organization providing a service in the operation of an end-of-life electronics recycling program and it is against corporate policy to allow our stewards and service providers to use our logo on a permanent basis on their own website to endorse their organization or to promote their business relationship with EPRA.
Please contact us for more information and, upon approval, to obtain the original electronic English and/or French versions of our logo. EPRA's logo may not be altered under any circumstances.